3 Steps to Turn Envy into Your Secret Superpower - Simply Woman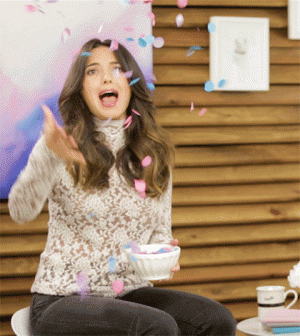 By Marie Forleo
If you've ever looked at someone and thought, "Why don't I have what they have?" or "Why didn't I come up with that idea?" and proceeded to melt into a puddle of jealousy, envy and self-doubt…
Please keep reading.

Envy isn't the enemy, it's a valuable clue to who you want to be and how to get there.
via @marieforleo ~ Tweet This!
Most people will tell you that feeling jealous or envious is a waste of time. But once you've been bitten by the green monster, being told you 'shouldn't feel that way' is of little use.
Here's what to do instead. Use this simple method to take that awful feeling and turn it into a positive and activating force.
In today's MarieTV you'll learn three steps to make envy your secret superpower.
What's one thing you envy and what's really underneath that feeling? Most important — what are you going to about it?
Remember, share as much detail as possible in your reply. Thousands of incredible souls come here each week for insight and inspiration, and your story may help someone else have a meaningful breakthrough.
Important: share your thoughts and ideas directly in the comments. Links to other posts, videos, etc. will be removed.
Thank you for watching and sharing your voice. If you have friends, colleagues or clients who could use these ideas, please share this post.
As long as you're still breathing, there's a chance you can catch a mild case of envies. Don't beat yourself up. Don't feel guilt, shame or embarrassment. Instead, use it as an opportunity to become more of who you're meant to be.
With so much love ❤️,
XO
Marie
********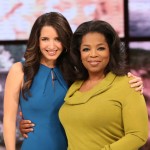 Marie Forleo was named by Oprah as a thought leader for the next generation and one of Inc's 500 fastest growing companies of 2014. Her mission is to help you realize your greatest potential and use your unique talents to change the world. She reaches over 275,000 readers in 193 countries worldwide and leads dynamic training programs that teach individuals to succeed in business and life. She's the creator of the award-winning show MarieTV and has been featured in Entrepreneur Magazine, Fast Company, Glamour Magazine, Self Magazine, Forbes.com and The New York Times among others.
Marie has been interviewed by Tony Robbins as one of the world's leading lifestyle and online marketing experts and mentored young business owners at Richard Branson's Centre of Entrepreneurship in South Africa. Her bestselling book, Make Every Man Want You: How To Be So Irresistible You'll Barely Keep from Dating Yourself is published in 13 languages. Through herChange Your Life, Change The World® initiative, each for profit training program is tied to a non-profit partner who supports women, the environment and entrepreneurship.
With loving yet wisecracking advice, Marie inspires a global community to take charge of their success and happiness by boosting their business skills, shedding BS excuses and injecting massive amounts of fun into each day. To find out more about Marie go here: http://www.marieforleo.com