5 Manifesting Secrets Hidden in the Week before Halloween - Simply Woman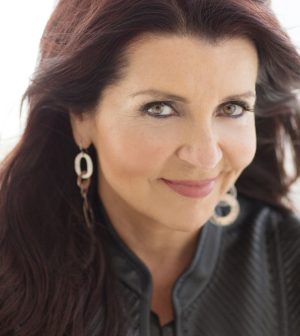 Growing up every year, the week before Halloween was the most fun week of the year ever invented in my mind. It was the week where I would decide who I was going to be the next week. What costume would I wear or ask my mom to make? What character would I be emulating? Would I be scary and powerful like a ghost or vampire, or a superhero kind of powerful like Wonder Woman? Would I be a rebel like a Gladiator or an elf- queen like Arwen from Lord of the Rings? Would I be a homeless hobo?
I didn't know why when I was little but I felt a tangible shift in the air where I might become someone else. Little did I know how magical this secret really is!
The week before this amazing holiday I spent practicing being that iconic character, whatever I chose. I felt the magic!
Does that make sense to you?
How did you feel when you were a kid when you chose your costume preparing for the BIG DAY?
Whether you live in a country that celebrates Halloween or not this week and next have a great secret that most people don't know about.
This is the time of year when the veils between the mystical and the mundane are thinnest. That means that right now as you are reading this, the material world is more malleable and responsive to your thoughts feelings and beliefs! It's also true that we have a greater connection to our guides and angels and our loved ones on the "other side" who want to help us tune into well-being and Love, purpose, prosperity and peace. Everything we send out is magnified ten-fold!
Conversely the same applies to our old stories that need to die- anything that isn't love and about connection also gets magnified.
This is indeed a week we need to be aware of our inner dialog.
Ancient wisdom traditions that recognized this time of year as the most powerful year to manifest our desires have over time been totally dismantled, and distorted and have evolved over time from sacred and special to scary and superstitious!
Without going super deep into the history lets talk about the 5 secret manifesting powers you have this week and next and how to work your magic with them!
Secret #1 – You can Become Anyone Now!
What kind of life do you really desire? This is a week to practice how it would feel to be the person who lives the life you really desire! Write down your idea of a life you desire, then every day walk around pretending to be that person who has this life.
Secret #2 – The Power is in Your Partnership with Spirit!
Hey you managed to pretend to be a ghost when you were little, be like a kid and pretend to be the person who lives your ideal life. You job is not to figure out how you are going to achieve your new self, its to practice it so the universe knows what you want.
Secret #3 – The Door is Open- Meditation is the way through!
This week is the most powerful week to meditate on gratitude and praise for your Life Force – the spark of the Divine in you is your magic! Meditation helps you step through the door to the side where all the action happens and where Spirit, or the universe works through you for the highest good! Meditate as if your new life has already happened every day. If you say you have no time make time- it will wait for you.
Secret # 4 – Expectation is a Super Power!
This is really important as you get what you expect. Do you expect disappointment or that someone else will get what you want? Have a look at your shadowy side since those expectations can put a damper on the manifesting fun. Imagine they are skeletons in a closet, Take em out, and sure let them tell you their stories, imagine they turn to ashes, as you rise up like a Phoenix Bird and dump them for good! Who would you be without them? Hmmm.
Secret #5- The Form is not Your Business!
This is the hardest thing to get through our noggins since we have all been trained to set goals and to look for what we're told we need, or to focus on the form of things we really want when what we are really looking for is the experience of them. In other words use the form of your life as a metaphor, the person you want to be more iconic, letting the details be in the hands of Spirit and those on the other side that are there to help tend to the manifesting details. Your job is to stay in the essence, playing the character of your new life, doing it every day for at least an hour. Most importantly have fun. Life is short and miracles are endless!
Loving you always and forever.
PS – Postcards from Spirit is my new card deck and they are flying off the shelves! Wanna chat with the other side? Imagine all your helpers and your loved ones in spirit hanging out at a celestial kitchen table writing you a postcard! Imagine that card says just what you need to hear to remind you miracles are real and you are loved! The stamp says 2 cents from heaven. Get it here now!
********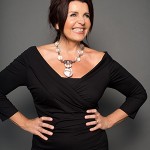 Colette Baron-Reid, known by her fans as The Oracle, is an internationally acclaimed intuitive counsellor, Psychic Medium, Spiritual Teacher and host of the TV show Messages From Spirit, as well as The Adventures of the Motorcycle Medium.
She's also a bestselling author whose work has been translated into 27 languages, a keynote speaker, recording artist, entrepreneur, and was voted one of the Top 100 Most Spiritually Influential People in 2013. She has appeared on talk shows like Dr Phil, Oprah & Friends and The Today Show, in national magazines like Elle and W, and on-air as the host of the wildly popular call-in radio show Ask The Oracle on Hay House Radio. You can grab her latest book Unchartered; The Journey  Through Uncertainty into Infinite Potential anywhere books are sold.