Everyone of us has a story to tell - Simply Woman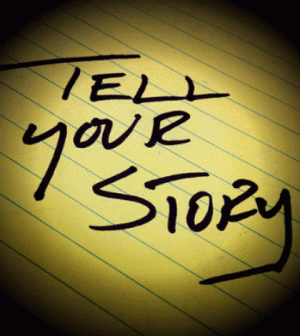 But stories need to be shared. Sure if we keep them to ourselves they will mean something to us but our stories begin to be magical when spoken to others. They have the greatest and deepest meaning when they are expressed and witnessed. We need to hear stories from others so we can have compassion and empathy and also see ourselves reflected in them as we identify with the universal human story. And, we need to share our own stories to express our humanity, and so we can experience the deep essential belonging we are here to discover.
We are all stories in motion.
We do this world together. Our shared stories tell us that we are not alone, that there is hope that there is good and that we can find ways to be in the world so that we can truly be the ones we've been waiting for.
This is why events that bring people together to celebrate and share from the heart are so life changing. You may have attended one of Louise Hay's I Can Do It events over the years or others so you may know first hand how powerful this can be.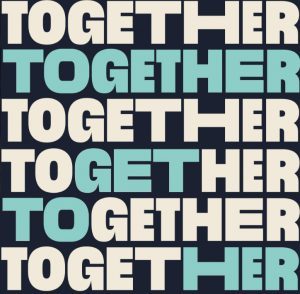 So I have to share that I'm really excited about a new event series for women this fall called Together Live. TO•GET•HER. I've been privileged (being a close friend to one of the founders) to have watched first hand how this came together in the past couple years. So much heart and soul, sweat and tears and painstaking work- yep lots of work went into creating one of the most powerful live events ever.
It's a multi-speaker event for women by women ( although guys should go too and listen). "Together Live" is all about that community we all need, the power of truth telling, raw from the heart sometimes heart wrenching stories about how we can rise from any challenge no matter how devastating to our most profound empowered and liberated self. It is sisterhood powered by the biggest hearts in the world.
This is activism at its finest. Community, collaboration, and connection. Glennon Doyle and Abby Wambach are headlining and my friend Jennifer Rudolph Walsh is emcee. They are joined by a multitude of mesmerizing, entertaining, uplifting, and inspiring speakers that change city by city on the tour.
I will be at the event in Philadelphia in the audience with some friends. This is honestly a tour that should not be missed. If you want to join us go to the website and type in IGNITE for your special discount. Go here www.togetherlive.com/join-us/
Now, let's say you love this idea but you want to do something now! I have a great idea! I wonder if you might consider getting together with your local friends for a story- telling evening.
Years ago I did something like this on NewYears Day where we passed a talking stick, each person sharing a story of their own transformation and it was probably one of the most memorable experiences of my life as we were all friends but none of us knew the stories shared.
At the end we all talked about how much hope and commitment was in that room and how the vulnerability we shared made us all feel so strong and empowered!
And, maybe you might like to share your story in the comments section. What was a pivotal story in your life where you went from hopeless to empowered, or when you had the biggest A- HA that put you on your spiritual path that you're on now?
No matter what Together we Rise for sure.
Love love love,
PS – here is the link again don't forget to put IGNITE in the box so you can receive a small discount on your ticket. www.togetherlive.com/join-us/
********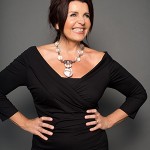 Colette Baron-Reid, known by her fans as The Oracle, is an internationally acclaimed intuitive counsellor, Psychic Medium, Spiritual Teacher and host of the TV show Messages From Spirit, as well as The Adventures of the Motorcycle Medium.
She's also a bestselling author whose work has been translated into 27 languages, a keynote speaker, recording artist, entrepreneur, and was voted one of the Top 100 Most Spiritually Influential People in 2013. She has appeared on talk shows like Dr Phil, Oprah & Friends and The Today Show, in national magazines like Elle and W, and on-air as the host of the wildly popular call-in radio show Ask The Oracle on Hay House Radio. You can grab her latest book Unchartered; The Journey  Through Uncertainty into Infinite Potential anywhere books are sold.