HOW INEXPERIENCE HELPED THESKIMM GET 6.5 MILLION SUBSCRIBERS - Simply Woman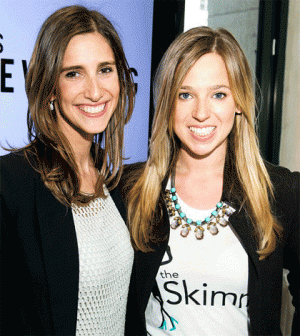 By Marie Forleo
Have you ever felt like a fraud? Do you worry that you'll never succeed because everyone else has a better education, better connections or more experience?
If you've ever felt the dreaded "imposter syndrome," don't miss this episode. It contains proof that if you follow your gut and keep your eyes on your own paper, you can build a business that impacts millions.
Danielle Weisberg and Carly Zakin are co-founders and CEOs of the wildly successful email newsletter, theSkimm.
With over 6.5 million subscribers and investors like 21st Century Fox, you'd think they'd have this whole entrepreneur thing figured out, right?
In today's episode you'll learn how they still deal with BS from haters who ask questions like, "Why do you focus on such a small market like women?"
You'll hear about the bizarre rejection they got from a potential investor who told them: "Email is dead" — via email! 🙄
Pay special attention to what Carly and Danielle have to say about inexperience. These powerhouse CEOs say that their naivety was the key to their success. It was their ignorance — not their connections, their investors or dumb luck — that helped them unlock an idea that had never been done before.
Just more proof of how important it is to start before you're ready.
I've been a skimmr' for years — get in on their email fun here.
Once you've had a chance to watch, I'd love to hear from you. We covered a lot of ground today so I'm curious, what's the standout for you?
What's that one insight that can help you move forward today? Leave a comment below, and let us know.
Learn 3 simple strategies that'll give you the courage & confidence to do anything.download thisDOWNLOAD
Remember, share as much detail as possible in your reply. Thousands of incredible souls come here each week for insight and inspiration, and your story may help someone else have a meaningful breakthrough.
Carly and Danielle created theSkimm from their couch, with only $4,000. So know this — your far-fetched, never-been-done-before idea could be exactly what the world needs right now.
Your heart, creativity and ability to see things differently is a gift. Don't doubt it for a second.
With tsunamis of love 💕,
XO
Marie
********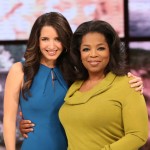 Marie Forleo was named by Oprah as a thought leader for the next generation and one of Inc's 500 fastest growing companies of 2014. Her mission is to help you realize your greatest potential and use your unique talents to change the world. She reaches over 275,000 readers in 193 countries worldwide and leads dynamic training programs that teach individuals to succeed in business and life. She's the creator of the award-winning show MarieTV and has been featured in Entrepreneur Magazine, Fast Company, Glamour Magazine, Self Magazine, Forbes.com and The New York Times among others.
Marie has been interviewed by Tony Robbins as one of the world's leading lifestyle and online marketing experts and mentored young business owners at Richard Branson's Centre of Entrepreneurship in South Africa. Her bestselling book, Make Every Man Want You: How To Be So Irresistible You'll Barely Keep from Dating Yourself is published in 13 languages. Through herChange Your Life, Change The World® initiative, each for profit training program is tied to a non-profit partner who supports women, the environment and entrepreneurship.
With loving yet wisecracking advice, Marie inspires a global community to take charge of their success and happiness by boosting their business skills, shedding BS excuses and injecting massive amounts of fun into each day. To find out more about Marie go here: http://www.marieforleo.com