Let's Continue To Empower Our Sistahs! - Simply Woman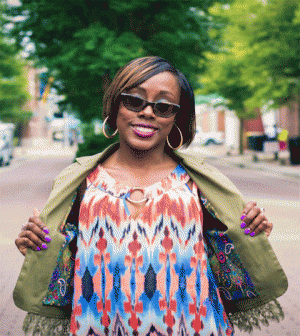 By Patrice Rivers
Sisterly love is a type of bond that sound be spread throughout the community giving our sisters something to cherish forever.  It expresses happiness that grows within the heart.  Encouragement plays a very big role when dealing with hardships and tough times.  There's nothing like a card filled with encouraging words or someone encouraging us.  It's a process towards healing and the uplifting spirits that helps a sistah out when in need.
Stop Talking Crazy! The verbal abuse has got to stop!
This has got to stop! I'm so sick and tired of our black females (some of them) putting down other sistahs who could be really going through without people actually knowing it.  Why must we continue calling our sistahs out of their name instead of uplifting them? The hate has got to stop if we going to encourage one another.  There is too much hate in this world to even think about putting each other down.  Verbal abuse is already an issue within actual relationships, but to put our sistahs down is even worse. In the black community, we have got to learn how to talk to each other and learn to love one another just like Christ has loved us! We are beautiful Black Queen and should be treated like that every day.
Now if you are having a bad day, don't get an attitude with the stistah sitting next to you because she isn't the reason why you are having a bad day.  Talking about your problems help a lot if you have that one girlfriend that you can trust.
That's another thing, get rid of that stank attitude! That's one of the reasons why so many black females bicker back and forth to each other about a whole bunch of nonsense.  Let's just learn and focus on talking to each other with respect without the "eye-rolling" method that some of us know all too well!  A lot of our men definitely have a problem with the eye-rolling and the attitude.  Ladies, let's just be nicer to one another.  Learn to uplift and speak more positive towards each other for a change.  For those that are doing it, I applaud you, but it drives me crazy to see grown beautiful black sistahs arguing and talking out of order over nothing.  Talk with dignity and respect and learn to love.
It's a great feeling and even if you can't be happy for another sistah, speak positive towards them still. It would mean a lot to them and you would feel better about yourself.
What Happened to Encouraging our Sistahs?
Encouragement goes a long way and with encouragement, positivity starts to spread around the fountain of happiness.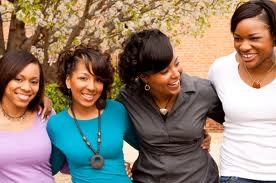 Everyone needs something encouraging starting their day off right.  Whether it is reading a scripture from the Bible, talking to yourself in the mirror telling yourself that you are a beautiful Black Queen or by having a prayer on the phone with some of your close girlfriends, we all need some type of encouragement.  Some of us are busy tearing down the emotional walls, the physical walls and the mental walls of our sistahs, but we don't realize that we are bringing them down to a point where they may not feel good about themselves due to the lack of encouragement.
Now I know some of us can be a little emotional, so that's why I am saying that encouraging sistahs is very important.  For example, if you are at the store or on the streets and you strike up a conversation with someone, somewhere in the conversation; lift them up even if they may not be going through.  It is very important that we encourage one another because if we don't, attitudes and drama will start to creep up unknown.
Black women, let's be strong and stick together through the good times and the bad.  And remember, it doesn't take that much of your time to encourage someone.  Try it! It will surely make someone feel better.
Do you need a Hug?
I see this lot happening at my church where women would gather and hug each other because you never know what that person is really going through.  Sometimes all it takes is a big hug to make a person feel better.  Sistahs who can get along in unity and embrace one another is very important.  It shows that we as black sistahs know how to make one another feel better.  Embrace your sistah and let her know that you are there for her and that you love her.
So many women keep their feelings balled up inside and no one knows what is going on, so the only way they can let it out is through anger or arguing with their sistah.  It is always good to find that one good girlfriend that you can really trust and open up to them.  Every sistah needs that and it will help with a lot that is going on in their life.
When was the last time you hugged your sistah? Make it a habit at least as often as possible just to let her know you are there for her and that she is in your prayers.  Encourage your sistah.  It's not that difficult to do, but let's come together as one without the bickering and fighting, but to love in unison, to speak life and renew our spirits that needs healing.
********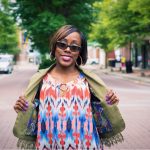 Patrice's writing career as an author began when her first book "A Collection of God's Word and Motivation" was published in 2012.  She has published a total of six books. She plans to write a new book which she plans to publish a new Urban Christian book called "Nothing But God's Grace" in 2018.
Writing isn't the only thing she is passionate about but is focused on her writing service called Lil' Woman on a Mission Writing Service, LLC.   This service targets writers, authors, freelance writers, bloggers, new writers and non-profits as well as business owners who need help writing professionally or becoming a better writer.  Patrice is also a writing consultant helping new writers who want to become authors and bloggers but don't know the first step.  Her desire to give back her writing tools, knowledge and experience gives them the platform to be featured on her blog That Riverz Gurl Media, LLC.  Her goal is to become a successful journalist and blogger for several media outlets.
Connect with Patrice
IG @thatriverzgurlmedia
Twitter @thatriverzgurl
Website: www.patricerivers.com
Blog: www.thatriverzgurlmedia.wordpress.com