Love Your Summer Workouts - Simply Woman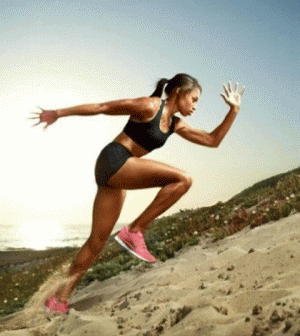 By Michelle Goldrick
Exercising outside in the summer weather is a great way to stay in shape and have a good time. Many people find it much more enjoyable than working out in a gym. It's also a great way to enjoy the summer weather. You don't need to eat a ton of food at a barbecue or consume too many drinks on a patio in order to spend time outdoors. Instead, why not get in shape outside instead? You'll still get to experience the beautiful summer weather but you'll also get to improve your health!
For all of the benefits of summer workouts, there are also some precautions that you'll need to take. Taking these precautions will ensure that you have a safe and enjoyable time this summer.
Here are a few summer workout tips that will keep you safe.
Cool Down First – Make sure your core temperature isn't already elevated before hitting the outdoor.  Grab an ice pack or cold cloth and lay across back of the neck and forehead 15 mins prior to heading outdoors.
Put Your Heart Into It – This is where a heart rate monitor really does come in handy.  That way you can keep a close eye in making sure it doesn't get over elevated in the heat.
Time Of Day Is Important – Unless you're training for an activity that takes place during the daytime, avoid training between the hours of 10am and 3pm when heat is typically at its peak.
Oil It Up – Essential oils can help to keep that body temperature regulated.  Peppermint oil place on the back of the neck and knees can help to open pores and release heat.   Dabbing a few drops of peppermint or eucalyptus oil can also open nasal passages, so you can breathe a little easier when the air is humid.  In fact, research has found that athletes who sniffed peppermint during their workout ran faster, had greater grip strength, and could do more push-ups than those who didn't.
Wear loose, light-colored. The lighter color will help reflect heat, and cotton material will help the evaporation of sweat. You may also want to try specially designed, "hi-tech" running shirts and shorts. They are often made from material meant to keep you cool.
Stay hydrated. Before you even go out, drink a glass or two of water. Carry a bottle of water or two everywhere. Take a drink every 15 minutes, even when you're not thirsty. When you're done with your workout, have a few more glasses of water.
Shade and Dirt – If you can, choose shaded paths or greenspace that keep you out of the sun.  Try to avoid asphalt and paved spaces as they attract and trap more heat, where as the ground doesn't.
Check the weather forecast before you start your workout. If there's a heat advisory, meaning high ozone and air pollution, you might want to take your workout indoors. These pollutants can damage your lungs and overall be clearly counterproductive.
Last but not least, always listen to your body.  If you're working out, it's important to know when you've had too much. This is especially true when you are working out outside. If you start to feel dizzy, faint or unwell, stop and rest immediately. Drink some water and consider going inside. Exercise often makes you feel tired but it shouldn't make you feel sick or unwell. Listen to your body and take breaks as needed.
Enjoy your summer and stay safe!
********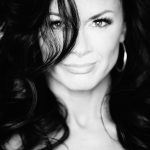 Michelle Goldrick is a London Ontario based certified personal trainer with over 20 year's experience in the fitness industry, with adding in some additional certification in Pre and Post Natal Specialised Personal Training.  Over the years she has helped many women achieve and sustain their fitness and weight loss goals before, during and after pregnancy and into menopause.  Michelle trains out of her own home based personal training studio.  She also has a large online training client base.  Michelle is a wife, entrepreneur and a mother to a very active 5 year old daughter.
Most recently being a breast cancer survivor, diagnosed in September 2013 with mastectomy in December 2013, she now also understand the unique obstacles to overcome physiologically and emotionally that younger women with early age diagnosis go through.  Michelle can be reached at her social media accounts:  IG @gfitnessmichelle TWITTER @michelleGfit  www.michellegfitness.com