Raw Food Eggnog Recipe - Simply Woman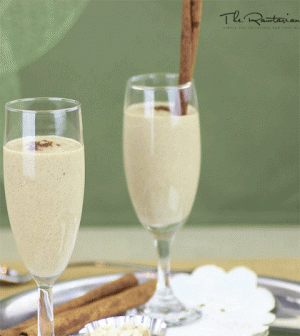 Serve your guests a glass of this delicious Raw Eggnog. Oh so rich, this eggnog will soon get them into the festive spirit. Cashews, dates, and coconut oil are (crazily enough!) the main ingredients in this easy-to-whip-up recipe.
Just blend and serve immediately, and listen to the cries of delight!
Ingredients
• 1/2 cup cashews
• 1/4 cup dates
• 1 tablespoon coconut oil
• 1/2 teaspoon pure vanilla extract
• 1 teaspoon cinnamon
• 1 cup water
1. Blend until smooth.
2. Consume immediately.
Nutrition Overview

• This recipe is very low in Carbohydrates, and Sodium.
• This recipe is low in Calories.
• This recipe is a good source of Protein, and Iron.
• This recipe is a noteworthy source of Dietary Fiber, Vitamin B6, and Vitamin K.
The Rawtarian's Thoughts
This is my first fifth raw Christmas. One of the most important Christmas food traditions in my household is eggnog, so I knew I had to find a suit-able SAD eggnog substitute.
There are no eggs in this recipe, but the coconut oil is the secret ingre-dient that adds the richness that we all know and love re: holiday egg-nog. (If you don't have coconut oil, don't use any other oils as substi-tutes. Simply omit it.)
Think of this as an instant raw eggnog recipe. It's very rich and festive. Enjoy!
********
Laura-Jane is The Rawtarian,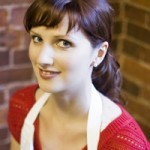 a passionate raw vegan. What is a "raw vegan?" A raw vegan is someone who eats only raw fruits, vegetables, nuts and seeds–none of which are ever heated above 105F (40.6 Celsius). That's it. Raw vegan recipes include cookies, brownies, cakes, crackers, macaroni and cheese, cheesecake, and more. All made from fruit, vegetables, seeds, and nuts. No bread products, no dairy products, just raw, natural ingredients! There is a whole movement of "raw vegans" (or "raw fooders") who invent and share creative raw food recipes. Raw vegans prepare recipes using blenders and food processors instead of ovens and microwaves! "Like" The Rawtarian on Facebook, and visit her for more great recipe ideas at therawtarian.com