Renée Mauborgne: How to Make Your Competition Irrelevant - Simply Woman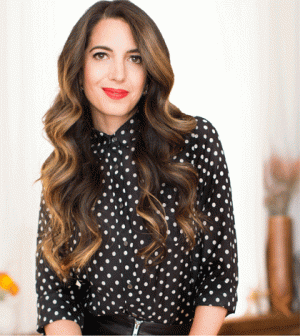 By Marie Forleo
Do you feel like your industry is oversaturated? That it's A L L been done before?
I'm not exaggerating when I say that I've told tens of thousands of people to read the book Blue Ocean Strategy, because it answers these 2 questions perfectly. This classic bestseller was also a game changer for entrepreneurs like us, because it provided language and a framework for how to shift the way we think about our business.
Instead of competing within your market, look outside your industry for inspiration to change the market completely.
If you want to create a business, product or service that truly stands out, stop everything and watch my interview with Renée Mauborgne—co-author of Blue Ocean Strategy and the new follow up Blue Ocean Shift.
In this episode Renée shares tons of real-life examples of businesses that challenged every assumption about their industry, including a…
Hotel chain that figured out how to offer 5-star accommodations at 3-star prices.
French fryer that eliminated everything people hated about deep frying (and subsequently captured Oprah's attention).
Stylist who removed everything from her hair salon except a hair dryer—and built a blow out empire in the process.
Each of these stories proves that, by challenging assumptions, you can be both unique and profitable—even in industries people think are "dying."
Once you've had a chance to watch, Renée and I would love to hear from you. There was a lot of business church happening today, so I'm curious.
What's your biggest takeaway and how can you put that insight into action now? Leave a comment below and let us know.
Remember, share as much detail as possible in your reply. Thousands of incredible souls come here each week for insight and inspiration, and your story may help someone else have a meaningful breakthrough.
Important: share your thoughts and ideas directly in the comments. Links to other posts, videos, etc. will be removed.
Thank you so much for being here and sharing your voice. As Renée's work so beautifully affirms, the world really does need that special gift only you have.
With endless love and gratitude,
XO
********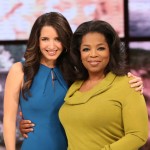 Marie Forleo was named by Oprah as a thought leader for the next generation and one of Inc's 500 fastest growing companies of 2014. Her mission is to help you realize your greatest potential and use your unique talents to change the world. She reaches over 275,000 readers in 193 countries worldwide and leads dynamic training programs that teach individuals to succeed in business and life. She's the creator of the award-winning show MarieTV and has been featured in Entrepreneur Magazine, Fast Company, Glamour Magazine, Self Magazine, Forbes.com and The New York Times among others.
Marie has been interviewed by Tony Robbins as one of the world's leading lifestyle and online marketing experts and mentored young business owners at Richard Branson's Centre of Entrepreneurship in South Africa. Her bestselling book, Make Every Man Want You: How To Be So Irresistible You'll Barely Keep from Dating Yourself is published in 13 languages. Through herChange Your Life, Change The World® initiative, each for profit training program is tied to a non-profit partner who supports women, the environment and entrepreneurship.
With loving yet wisecracking advice, Marie inspires a global community to take charge of their success and happiness by boosting their business skills, shedding BS excuses and injecting massive amounts of fun into each day. To find out more about Marie go here: http://www.marieforleo.com