Should You Start More Than One Business at Once? - Simply Woman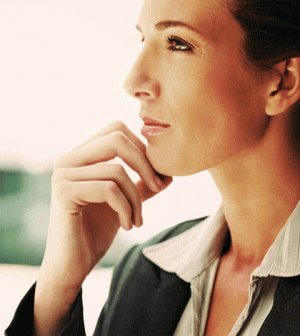 By Marie Forleo
When Tiffany, a start-up bridal designer, wrote in feeling torn about her desire to launch a second, unrelated business — I had to respond.
As a multipassionate entrepreneur, I know this dilemma intimately.
Most humans I know have more than one gift to share. This idea of being "one thing" for your entire working life is largely outdated. It's a relic of the industrial age.
The vast majority of us who consider ourselves ambitious creatives have a multitude of strengths, skills and dreams that we'd love to bring to life.
Whether it's choosing a career or running a business (or two), multipassionate folks face this kind of crossroad often.
Naturally, there's no one size-fits-all answer.
But there is one highly important question you need to ask yourself to find the best, right path ahead for you at this point in your journey. And that's exactly what we're covering in today's MarieTV.
Have you ever felt torn between two businesses or two careers? Are you finding your way through this now?
If you're navigating these exciting (and excruciating) waters currently, what insight from this episode helped you the most? And if you've been there, what wisdom can you share with Tiffany based on your own experience?
All my love,
Marie
XO
********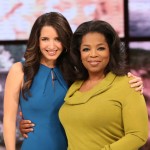 Marie Forleo was named by Oprah as a thought leader for the next generation and one of Inc's 500 fastest growing companies of 2014. Her mission is to help you realize your greatest potential and use your unique talents to change the world. She reaches over 275,000 readers in 193 countries worldwide and leads dynamic training programs that teach individuals to succeed in business and life. She's the creator of the award-winning show MarieTV and has been featured in Entrepreneur Magazine, Fast Company, Glamour Magazine, Self Magazine, Forbes.com and The New York Times among others.
Marie has been interviewed by Tony Robbins as one of the world's leading lifestyle and online marketing experts and mentored young business owners at Richard Branson's Centre of Entrepreneurship in South Africa. Her bestselling book, Make Every Man Want You: How To Be So Irresistible You'll Barely Keep from Dating Yourself is published in 13 languages. Through herChange Your Life, Change The World® initiative, each for profit training program is tied to a non-profit partner who supports women, the environment and entrepreneurship.
With loving yet wisecracking advice, Marie inspires a global community to take charge of their success and happiness by boosting their business skills, shedding BS excuses and injecting massive amounts of fun into each day. To find out more about Marie go here: http://www.marieforleo.com