The Unusual Body Part I've Grown to Love - Simply Woman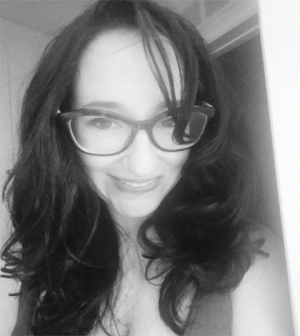 By Sophie Winik
"Real beauty isn't about symmetry or weight or makeup: it's about looking life right in the face and seeing all its magnificence reflected in your own." ~ Valerie Monroe. July. Summertime. A time when people are happy and content breathing in air with delight. But me…well I wasn't. I had just been born, a week late, and I was suffering. Unlike most people that day, I was not breathing in the fresh summer air; the umbilical cord was wrapped twice around my tiny little neck. I couldn't breathe, it was choking me. I was placed into an incubator and it was a while before I could breathe on my own. In order to help my breathing the nurses left a little piece of the cord still attached. To this day it is still inside my belly button.
As I grew older and noticed the little piece of what I would later learn was the umbilical cord, I didn't know what it was but tried to take it out. And when I would pull and it would bleed I would get concerned. Once my parents told me the story of what happened to me I left it alone and began accepting it as just a part of my body, like a mole or a freckle.
But people (friends and boyfriends) that noticed what was inside my belly button felt sickened by it and would suddenly view me as "unappealing." I would tell them what it was and still it somehow defined my "attractiveness" and who I was. This tiny little thing, so small you wouldn't notice unless you really tried, defining who I am. No, I was not ok with that. I accepted it long ago and chose to see it as something unique, something that tells a story about me. I view my belly button as literally a part of who I am and I am going to own it with confidence. After all, it helped me to begin to take my first breaths. Rather than seeing it as a physical feature of my body, it is just a page of my own story. I might not have survived but I did. I was suffering, unable to breathe, and now I live, taking breaths of air.
Society continues to have high expectations about how women are supposed to look and what body features are "appealing." But what if we just blocked that out and only noticed unique and different features on a person? Suppose for once nobody focused on the size of a woman's body, how big her ass or breasts are, but instead focused on the adorable freckles all over her face or the unusual shaped birth mark on her shoulder? Just as children find shapes and pictures through clouds, what if we found amazing things through looking at the differences on a person's body and what makes each individual a uniquely beautiful person? Lots of people tell a story through the art of tattoos, while others tell a story through a scar. For me, my belly button tells a story. And I choose to embrace it. Like it or hate it, it's just the real me.
********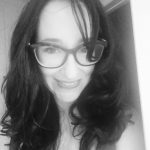 I was a writer for I Am That Girl, a place that helps empower young girls. A place that was so safe I knew I could write about personal things and feel safe in doing so. Not only that but a place where my words would make a difference. And that is something I continue to be passionate about. To share my truth, even if it means I have to show my own vulnerability, and make a difference. To use my voice as an outlook for others. To help inspire and encourage others to share their truth. If I have made a difference to one single person, I know I have done good.
Kindrevolutioncampaign.wordpress.com