Why you need your OWN unique approach to healing - Simply Woman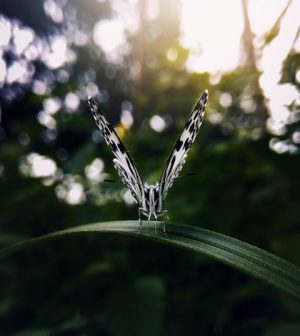 "Why am I not healing?"
This thought was nearly incessant for me several years ago.
I was on yet another super restrictive diet to see if I could heal the flare of Crohn's I was having. I was also freaking out about if the new supplement I was taking was aggravating my symptoms. But mostly, I was feeling super depressed.
It felt like I was trying everything, and nothing was working.
Flash forward several years later to a breakthrough retreat I was leading in Vermont. I sleepily crawled into bed after the second day of immense honesty, caring, and openness from the entire group and cracked open the Martha Beck book I was reading. But as I read the next page, I got a new jolt of energy.
Although it was only a short section, the concept of it radically shifted how I thought about illness.
The esteemed life coach talked about the well-documented phenomenon of "Shaman Sickness."
What is Shaman Sickness?
According to anthropologists, in many traditional societies, shamans (also known as druids, medicine people, healers, and empaths) discover their calling after being struck by prolonged, incomprehensible illness, which heals only after they accept the spiritual nature of their vocation and allow themselves to "shamanize."
My architect dad and environmental policy mom brought me up with a pretty practical and down-to-earth upbringing. They didn't consider themselves especially spiritual people. But even though I consider myself a pretty grounded person, I still can't help but be called by the "woo-woo." It's sometimes felt like a push and pull inside of me – to be on planet earth and to also trust in something bigger.
"Shaman sickness," despite it's woo-woo label, brought all that together. This stuff made sense to me.
Ferns like to grow in moist environments. Put them on a front porch in direct sunlight and they'll fry. Succulents on the other hand will drown if you overwater them and need as much sunshine as they can get. (I know firsthand about both of these circumstances…) When you take a living thing out of it's soil, it dies.
Looking at nature, it seems obvious that all living things need different support in order to be nourished, and thus give back. Yet, they still share something in common. All living things have a purpose – a Calling of sorts.
Why would we human beings (and our bodies) be any different?
I can't tell you the number of times I have had a client come to me and say, "This was what I thought the right way was, but it isn't working for me" or "I really just want to find my purpose." There are so many approaches for everything out there, including how to heal from ongoing disease or emotional trauma and follow your purpose. It's overwhelming.
I heard a lot of those approaches myself and struggled for years to determine which way was the "right" way. I was desperate to heal, not just temporarily from the long-term flare I was having, but for good. I would break down often because I wasn't sure if all the work I was doing for my healing was even working at all.
But when I learned about shaman sickness, something clicked.
It wasn't until I started trusting myself and following what felt like my true calling that I started to see significant changes in my health.
Changes like the weird look I got from my doctor after he got my colonoscopy results back.
"Who diagnosed you?" he asked.
"Several doctors over the years," I replied.
"Well, I see no signs of Crohn's…" he trailed off, bemused.
On my own journey, I found that there is no one "right" way to heal. There is just your own way.
Take Chris for example. He fuels his body and life's work by practicing veganism. But another client of mine finds she feels so much better when she eats local fresh meat and fish. Is either wrong?
One of my former clients loves living out close to the wilderness, needs her sacred time alone, and practices energy work. Another lives just outside of San Francisco and loves interacting with people through helping them with systems. Neither is more authentic than the other.
Similarly, we all have different stories that make up our inner world – that run our spiritual, mental, emotional, and thus also physical reality. No one diet, way of life, or technique is going to help everyone change that inner story.
I don't believe in one-size fits all approaches, because each person on this planet is unique. So we each need a unique approach to healing.
Healing comes when we are integrated with who we are. It's not just hammering away at it on the physical level. It's deep personal congruency with yourself, your work, your life, and how you relate to the world.
Healing comes from living your purpose.
I don't have anything against any diet, supplement, modern medicine, or healing modality. I just believe we need an integrated approach that is tailored to the individual, because we are multi-faceted and unique beings.
What we really need in our healing is to face ourselves. To look below the surface of our lives and uncover the deeper story that we play in our minds, body, and psyche that prevents us from being who we are. We need to focus more on what's inside of us in order to heal fully, rather than striving for external silver bullets to create outer results.
We need to accept that no one else and no one way can heal us. That you are your own healer. Only by walking your path and giving your real self to the world will you truly heal.
********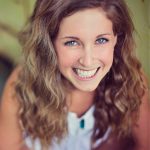 Danielle LaRock is a breakthrough practitioner who empowers purpose-driven empaths to heal themselves from disease and misalignment through actualizing their calling to heal the world.
She overcame a chronic illness through this work and built her life around connecting with purpose.
You can connect with Danielle at [www.DanielleLaRock.com], and join The Heal You Project, an exploration dedicated to finding the root of your illness and misalignment so you can radically heal through making your impact in the world.
[https://www.facebook.com/danielle.larock.52] [https://www.instagram.com/danielle_larock/] [https://twitter.com/YourHavenWithin]