Wisdom of the Belly - Simply Woman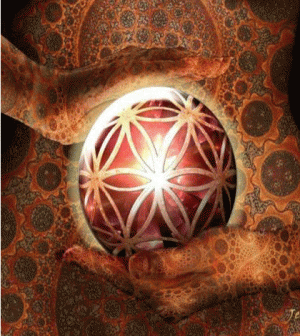 By Stacey Chantal
At the end of my first Emotional Edge course with Crystal Andrus Morissette, our final exercise was one of gratitude and release. I found myself feeling profoundly thankful for my body, and I fully felt the truth of what is meant by "coaching from the body, not from the head".  Returning to the innate power and wisdom in my belly is a journey I began many years ago.
Nearly a decade ago, I experienced what I'd call the "year of the tornado". The first fierce winds came in the fall, when I was sexually assaulted by a man I'd trusted and experienced firsthand many of the ways society dismisses and diminishes this type of trauma. I'd been scheduled to go on a solo backpacking trip just a few weeks afterwards, and hoping to get some distance and relief, I set off despite serious misgiving in my gut.
Traveling ended up bringing my pain into even sharper focus, and as the weeks went by I felt a growing sense of disconnection from myself. My body had become a place of discomfort and shame, and I'd lost trust in it; I was so numb that I missed signs of illness, and in my last few weeks overseas a serious case of malaria nearly killed me. Once I got home, I spent months reeling from the trauma of betrayal: that of others, that of my body, and worst of all, that of myself. I spiraled into depression, and burned bridges with a few people I loved when my stifled shame and fury would surface in embarrassing outbursts. I lost weight and rarely slept. I became afraid I'd never touch joy again.
Almost a year had passed like this when I began to feel a nudge to move…specifically, to dance. The nudge was persistent, and though I'd never been to a formal dance class and was battling debilitating anxiety, I enrolled in a 6-week Afro-Cuban dance course. My body was weak and unsteady, but my mind slowly began to find refuge in breath and movement.
As the weeks passed, my body revealed things to me. As I developed a relationship with my own physical power, I saw the dynamics of my emotional and mental power mirrored back to me. I began to notice what being grounded and strong felt like, and how it compared to being too rigid or too soft. This was like a revelation to me: my body reflected my life experiences! By paying attention to it, I could learn where to lean in and where to let go. My overly flexible spine was the embodiment of overly porous boundaries and playing nice. My unsteady turns reflected my tendency to get swept up emotionally and lose my center. My hunching shoulders revealed a pattern of stuffing down anger. As I moved the places that resisted it the most, what was stuck began to be unblocked: sadness and pain rose to the surface, and the more I moved, the more I had to feel.
The day I finally uncorked anger changed my life. We'd learned the dance of a warrior figure who represented storms, tornadoes, and whirlwind changes. As we went across the floor with powerful movements, I caught the eye of a woman in the mirror who made my belly tremble. She had a look of such intense fury that I was intimidated to hold her gaze and quickly looked down. Looking up again as I approached the front mirror, I was stunned when I locked eyes again with the same woman, and realized with a jolt that she was ME! I had disowned my anger so completely that I hadn't even recognized myself. But that rage was mine – and so was the immense power that came along with it.
I had to grow into this power. Its fierceness still scared me a bit, and I didn't always feel ready for it, but as I continued to dance, pushing and expanding my edges, I made room for the parts of myself that hadn't been welcome. Dance required me to be able to inhabit different characters by allowing those aspects of myself to surface and be seen. I was essentially dancing my different archetypes – those of the Child and those of the Parent – and learning how to access them without becoming them by grounding into my centered state, the Woman archetype.
Over time, I've learned to recognize what archetype is coming to the forefront by paying attention to where it shows up in my body.
My inner child, Daughter Energy, lives mostly in my head. It's where my Warrior plans her battles, gets on her righteous high horse to prove herself or prove a point, and convinces herself her fight is justified. It's also where my Scared Little Girl comes out to tell me obsessively that I'm not good enough and I'm not worthy. When Daughter Energy arises, she's loud, frantic, dramatic, and can push me into panic attacks if left unchecked.
My inner parent, Mother Energy, lives mostly in my heart. My Martyr who thinks it's nobler to suffer and go without, to sacrifice for a just cause or for love, will endure any amount of pain and survive on tiny scraps without asking for what she needs. She'll feel incredible heartache, but she'll stay silent about it – there are more important things to worry about! My Perfectionist stores her fears in my heart: fear of being seen, of being revealed as flawed, of not doing things "right" and not being able to trust herself. When Mother Energy takes over my heart, she makes me want to hide myself away and accept the least possible of others and of life.
My centred, whole self – Woman Energy – lives in my belly. She is the marriage of my heart and my head in balance. She is the steady ground beneath the frantic drama of the Daughter and the selfless suffering of the Mother. Her voice is calm, steady, and confident. Her messages are consistent, but never insistent – she doesn't yell or scream to get her point across. It's up to ME to get quiet and grounded to hear her. Her presence is strong but not forceful, and her messages are loving: she never comes from a place of fear or trying to prove herself. She's the voice of my intuition – deceptively easy to tune out with distractions, but always present nonetheless.
Yes sister, always present. We don't need to strive, do something special, be something different, or prove our worthiness to access this part of ourselves. She's not a place to get to. Woman Energy is like a radio station that's always playing, and our bodies are the radio. Grounding into our bellies, we can adjust the dial and tune into her whenever we choose.
********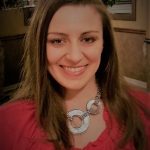 Stacey Chantal is a teacher, artist, and empowerment coach in Toronto whose curiosity and sense of adventure have led her to study and work around the globe. Through her training in Expressive Arts Therapy and dance, she fuses the power of creativity and movement in her work with women and youth.