Your Weekly Angel Card Reading by Doreen Virtue - Simply Woman
Here are your Angel Messages for July 31st – August 6th, 2017
It's a rainy day while we're filming, so we're tucked into Doreen's office patio with the dogs.
Part 1 of the video focuses upon healing loneliness and fear, especially related to childhood. Part 2 discusses how to hear and follow your divine guidance, which keeps you safe and joyful. Part 3 extends the free Divine Healing for Addictions video course offer until the end of August, now that the cart issue has been resolved.
From the Cherub Angel Cards at: http://bit.ly/CherubCards
********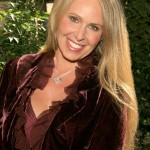 Doreen Virtue Ph.D. is an American author. She describes herself as a spiritual doctor of psychology; she has a doctorate in counseling psychology and is the founder and former director of WomanKind Psychiatric Hospital at Cumberland Hall Hospital in Nashville, Tennessee, as well as the founder of her spiritual healing method, "Angel Therapy".
Virtue has written over 50 books including a collection of oracle card decks on the subject of angels and other new age topics. Doreen Virtue currently tours around the world holding seminars and workshops mainly on the topic of angels. She also hosts a weekly call-in online radio show at Hay House Radio. For more information please visit her Website: http://www.angeltherapy.com/.