Your Weekly Angel Card Reading by Doreen Virtue - Simply Woman
Here are your Angel Messages for August 7th – August 13th, 2017
Part 1 focuses upon trusting your divinely inspired ideas to create, such as journaling, teaching, artistic work, etc., and having the courage to release them into the world.
Part 2 shows the 4th card, and looks at how to balance your giving and receiving, overcoming co-dependent tendencies, and Doreen reads from her new book, "Mornings with the Lord."
Part 3 shares announcements about the upcoming webinar on August 8. Details are at: http://bit.ly/FatherTherapy
********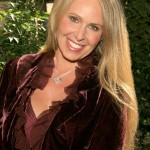 Doreen Virtue Ph.D. is an American author. She describes herself as a spiritual doctor of psychology; she has a doctorate in counseling psychology and is the founder and former director of WomanKind Psychiatric Hospital at Cumberland Hall Hospital in Nashville, Tennessee, as well as the founder of her spiritual healing method, "Angel Therapy".
Virtue has written over 50 books including a collection of oracle card decks on the subject of angels and other new age topics. Doreen Virtue currently tours around the world holding seminars and workshops mainly on the topic of angels. She also hosts a weekly call-in online radio show at Hay House Radio. For more information please visit her Website: http://www.angeltherapy.com/.