Your Weekly Horoscope by The Astro Twins - Simply Woman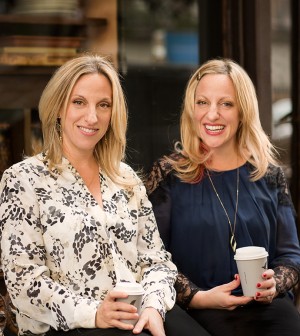 Your Weekly Overview November 6th – November 12th, 2017
More spice, less pumpkin, please. This Tuesday, November 7 Vixen Venus dons her sultriest apparel and slinks into Scorpio's red room until December 1. The countdown to holiday season arrives with an extra dollop of sex appeal—and a few intriguing cat and mouse games to boot. Shhhh! Venus in Scorpio likes to keep a firm privacy policy in place. No need to incite a riot on Instagram with a mysterious ring photo or even tell a soul about your latest escapade. Keep it tucked in the vault, a scintillating secret between you and bae. Caution: Being TOO mysterious or hard to get could backfire. If you're interested, at least start sprinkling a breadcrumb trail for the object of your affections. Couples might make things rock-solid during this playing-for-keeps cycle—we're talking precious gemstones here. But if you're going to put so much as a promise ring on your finger, make sure there's as much trust as there is lust! The green-eyed monster could make cameos a-plenty with Venus in Scorpio. Leaving something to the imagination? Mais oui! Riling up jealousy? Don't even think about going there.
When does "just a little more" cross the line into "hella extra"? That fine line will be revealed on Friday, November 10 thanks to a balancing quarter moon in Leo. Have you fallen into a rut of basic-ness? These glamorous, theatrical moonbeams underscore the power of a well-placed bell or whistle. Already creeping into Liberace Museum terrain? This lunar leveling will wag a bejeweled finger at anything ostentatious. Leo style maven Coco Chanel advised the removal of one accessory before walking out the door, and this principle can be broadly applied near Friday. The quarter moon can also bring a romantic revival for the lonely hearts out there. If your mojo's been in slow-mo, do something that gets you in touch with your own physicality like booking a massage (Leo rules the back) or dancing with friends in your living room. With mane-obsessed Leo helming this lunar operative, a modest-but-noticeable change to your hair could bring an epic mood boost.
This weekend will bring "Eureka!" moments and white light epiphanies. Stabilizing Saturn and spontaneous Uranus share a happy dance as they form the third of a trio of trines (120-degree angles) that began on December 24, 2016. (The sequel was May 19, 2017.) Traditional wisdom and quirky futurism blend beautifully under these skies, despite the odd coupling these two planets bring. Interesting factoid: Saturn was the ancient ruler of Aquarius before Uranus took on that title after being "discovered" by astronomers with a strong enough telescope to see it. Anyone who knows and loves an Aquarius probably admires this sign's ability to be both insanely rational and adorably illogical at the same time. Those mad scientist vibes are available for all twelve zodiac signs to dabble with this weekend. As Aquarius Thomas Edison famously quipped, "I have not failed. I've just found 1,000 ways that won't work." Experiment and color outside the lines with Uranus' technicolor Crayolas. But do so with Saturn's purposeful intent and you might emerge with something game-changing on your hands!
********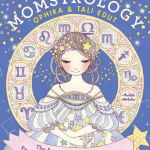 Authors of Momstrology: The AstroTwins' Guide to Parenting Your Little One By the Stars They say kids don't come with a set of instructions. The AstroTwins, astrologers for Simply Woman, ELLE.com and TV Guide, beg to differ! Their new book Momstrology (Harper Collins) explains the kids AND moms of every zodiac sign, and how your energies mesh. From choosing a preschool, to picking hobbies and activities, to understanding what it means when your toddler gets clingy, or your big kid wants to quit soccer, or your tween talks back, Momstrology is a unique guide through all of the phases of your child's life.
Offering charts for every astrological sign to decipher your child's good days and bad days, likes and dislikes, and how your child deals with authority, limits, separation, and siblings, the AstroTwins offer real-world advice, from a cosmic perspective, that is always supportive and never overwhelming. With a section devoted to understanding your strengths and challenges as a mom based on your sign, and another section that matches you with your children to see how you all mesh together, Momstrology is a parenting guide like no other. Order Momstrology and get two free bonus gifts from The AstroTwins! Go to http://www.momstrology.com/ to redeem.