Your Weekly Horoscope by The Astro Twins - Simply Woman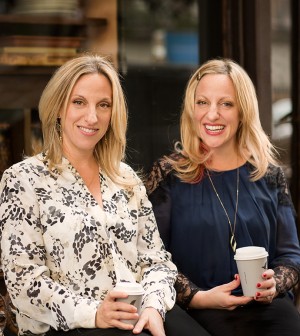 Your Weekly Overview December 4th – December 10th, 2017
Make way for that mistletoe magic. Mars lingers in lovestruck Libra for the workweek, adding fuel to Cupid's fire. Then, on Saturday, December 9 get ready for more intensity! The passionate planet decamps to sizzling Scorpio until January 26, making us long for more mystery, magic and mojo as the year turns over. Mars is back in its wheelhouse, as it is a co-ruler of Scorpio (along with Pluto). Is the furnace cranked up too high or is it just everyone's libidos? This lusty seven-week phase will be quite the bodice-ripper—and with free-loving Jupiter riding shotgun, it's anyone's guess who will get us all hot and bothered this holiday season. Mars is bringing sexy back—but not the manufactured, Insta-filtered kind. Mars in sultry Scorpio likes to get down and dirty, intimately acquainted and emotionally raw. Light a candle, burn the incense and get ready for some epic, soul-baring, Tantric-eye-gazing moments! Warning: This Mars cycle can make people WAY more possessive and jealous—and the hasty planet can cause us to react before we have all the facts. Don't be too secretive or you could arouse false suspicion. Add some trust along with the lust and you'll lock in those loyalty points.
In addition to being the zodiac's sex symbol, Scorpio is also the sign of shared resources and long-term investments. Fun can happen in the bedroom AND the boardroom for the coming seven weeks. Motivator Mars here will inspire our urge to merge, both for business and pleasure—and entrepreneurial Jupiter's partnership will reward savvy risk takers. But easy does it with those power plays! This is not the time to act capriciously or fail to run proper background checks. People may have hidden agendas—ones that involve an unquenchable thirst for domination. Lawyer up and put agreements in writing. Shop around that business plan or set up a crowdfunding campaign. Raise your financial IQ by learning the finer points of playing the market or making bank through real estate—another realm over which Scorpio reigns. Reuse, repurpose and recycle though! Savvy Scorpio energy loves the challenge of alchemizing lead into gold.
Another reason to read the fine print on everything, including your own emails? This Wednesday, December 6 stern Saturn meets up with Mercury retrograde. This is a week where every syllable and character will count (and can be used against you). Save that snarky Tweet to drafts—or better yet, delete it altogether to destroy the evidence! Rehash, review, revamp and revise—all the things that Mercury retrograde is good for. This alignment with Saturn can reveal some weak links in your game plan. Consider it a blessing in disguise, saving you from bigger, more costly missteps. Then, do what it takes to strengthen the structure of your mission before Mercury turns direct on December 22.
********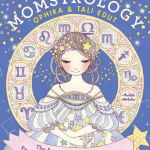 Authors of Momstrology: The AstroTwins' Guide to Parenting Your Little One By the Stars They say kids don't come with a set of instructions. The AstroTwins, astrologers for Simply Woman, ELLE.com and TV Guide, beg to differ! Their new book Momstrology (Harper Collins) explains the kids AND moms of every zodiac sign, and how your energies mesh. From choosing a preschool, to picking hobbies and activities, to understanding what it means when your toddler gets clingy, or your big kid wants to quit soccer, or your tween talks back, Momstrology is a unique guide through all of the phases of your child's life.
Offering charts for every astrological sign to decipher your child's good days and bad days, likes and dislikes, and how your child deals with authority, limits, separation, and siblings, the AstroTwins offer real-world advice, from a cosmic perspective, that is always supportive and never overwhelming. With a section devoted to understanding your strengths and challenges as a mom based on your sign, and another section that matches you with your children to see how you all mesh together, Momstrology is a parenting guide like no other. Order Momstrology and get two free bonus gifts from The AstroTwins! Go to http://www.momstrology.com/ to redeem.