Your Weekly Horoscope by The Astro Twins - Simply Woman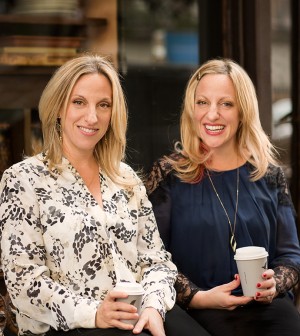 Your Weekly Overview January 8th – January 14th, 2018
Ready, set, evolve! This Tuesday, January 9 the Sun's bright rays beam into Pluto's subterranean depths. If you've been keeping things light and breezy, it's time to sing a more soulful tune. Pluto is the guardian of our deepest secrets. But with el Sol flipping on the stadium lights, it's going to be hard to keep that intel buried underground. Well, maybe you shouldn't. As Carl Jung once said, "Shadow work is the path of the heart warrior." On Tuesday, try accepting your demons instead of shooing them away. We're not saying you should let your inner Darth Vader take command of the starship… just admit that he exists in you. It's only when we disown those edgier parts of ourselves that they take control of our brains. Besides, the most enlightened people on the planet still have "a past." (In fact, going through those darker moments tends to be part of the whole spiritual process.) Got something to confess? Don't wait for the local paparazzi to out you on the grapevine. Instead, tell the story yourself. It will sound a lot better coming straight from the horse's mouth than it will from a spin doctor. On an uplifting note, the Sun-Pluto conjunction can prompt some deep and soulful awakenings. You might even treat Tuesday like a one-day retreat. Reflecting can help release some of the lingering grief from 2017 (damn, that year was intense!). Ready to give an area of your life an extreme makeover? The combined forces of the ambitious Sun and alchemical Pluto will bring the motivation to tackle the massive mission straight-on!
On Thursday, strategic Mercury lends his savvy to our 2018 goals when he wings into Capricorn until January 31. Review your resolutions: have you set the bar high enough to keep things interesting? The zodiac's Sea Goat loves a challenge, and with Mercury here for the rest of the month, a little struggle can make us stronger. The key to success is to expect mistakes and learn from them instead of trying to nail it on the first try. One important lesson that Capricorn, the zodiac's CEO, has to teach us is this: 'tis better to delegate than to do it all by yourself. As social Mercury buzzes through this sign, people will be the most valuable "resource" of all. Start mapping out the requirements for your dream team (or dream date!). Having a clear vision of what qualities you need—and which ones you don't—will be an essential part of the casting process. Is it time to do a little "rolodexing"? Mercury in Capricorn pings us with a reminder chime that knowing the right people is part of the path to success. Plant yourself among prestigious folks in your network or industry. If you're not ready to play ball, start soaking up their vibes in preparation for your eventual ascent.
This weekend, leave plenty of breathing room in your schedule! On Saturday, Venus dukes it out with "you don't own me!" Uranus, and on Sunday, the Sun will clash with the side-spinning planet. Commitments that felt heartwarming earlier this week can suddenly feel as restrictive as a too-tight turtleneck. Help…air! This feeling will be fleeting, so watch your reactions. You will regret doing anything extreme like breaking up in a parking lot after a stupid argument or ghosting a good one because you're suddenly bored. Need to shake up a flat-lining relationship? Edgy Uranus sets the stage for experimentation. But choose a safe word and know what your natural limits are BEFORE you take any intimate risks. If willpower isn't your forte, keep the messenger window open with your most level-headed wing(wo)men who can talk you down from any trees before you take the climb.
********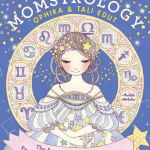 Authors of Momstrology: The AstroTwins' Guide to Parenting Your Little One By the Stars They say kids don't come with a set of instructions. The AstroTwins, astrologers for Simply Woman, ELLE.com and TV Guide, beg to differ! Their new book Momstrology (Harper Collins) explains the kids AND moms of every zodiac sign, and how your energies mesh. From choosing a preschool, to picking hobbies and activities, to understanding what it means when your toddler gets clingy, or your big kid wants to quit soccer, or your tween talks back, Momstrology is a unique guide through all of the phases of your child's life.
Offering charts for every astrological sign to decipher your child's good days and bad days, likes and dislikes, and how your child deals with authority, limits, separation, and siblings, the AstroTwins offer real-world advice, from a cosmic perspective, that is always supportive and never overwhelming. With a section devoted to understanding your strengths and challenges as a mom based on your sign, and another section that matches you with your children to see how you all mesh together, Momstrology is a parenting guide like no other. Order Momstrology and get two free bonus gifts from The AstroTwins! Go to http://www.momstrology.com/ to redeem.